Key members of the Storecheckers team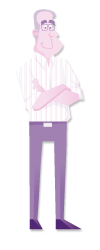 Jeff Caplan

Managing Director
Me in three words: Dashing, dynamic, distinguished.
Secret passion: Coronation Street and The Archers, two soaps that I never miss
Career highlight: David Cameron picking me in a Q & A session, as 'The man in the flowery tie'.
So close but not near enough to The Boss: Greatest disappointment was when I got through to Bruce Springsteen's suite to be told 'he's asleep'... still had a lovely chat with his late and great sax player Clarence Clemons.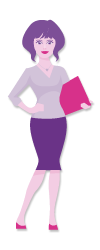 Rena Shaw

Operations Director
Me in three words: Charismatic, enthusiastic, fun-loving.
Secret passion: Backpacking around the world. Only secret because I haven't managed to do it yet.
Career highlight: Working with a great team that makes coming to work a pleasure. Sort of a continuous highlight.
Guilty pleasures: Chocolate and George Clooney.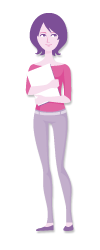 Sonya Curtis

Strategic Planning Manager
Me in three words: Vivacious, loyal, family-loving.
Secret passions: All things arty-crafty; rainbows - will walk out into the pouring rain to see one; would love to visit the Highlands of Scotland every year if I could.
Career highlight: Achieved 20 years-service award in my last job, and looking forwards to it in this one!
Guilty pleasure: Watching back-to-back Come Dine With Me!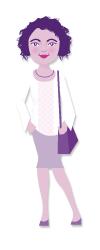 Aptar Sandhu-Taylor​

Strategic Planning Co-ordinator
Me in three words: Enthusiastic, fun loving, try to always see the glass 'half full'.
Secret passion: Travelling to the Galapagos Islands to see the giant tortoises.
Career highlight: Working with under 5s for 19 years and staying sane.
Guilty pleasure: Prosecco and Pringles.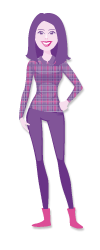 Emily Tyrrell

Survey Analyst
Me in three words: Studious, caring, a dark horse.
Secret passions: Locking myself up in a room with the most satisfying thing in the world – a good book!
Career highlight: Working for Storecheckers, of course.
Guilty pleasure: The whole 'Real Housewives' TV series. It's so bad, it's good!